Austin Accident & Personal Injury Attorneys
You deserve to be taken care of when a serious injury interrupts your life.
Decades of Accident Law Experience With Proven Results. We Don't Settle Cases, We Win Cases.
Our Award-Winning Law Firm Will Get You The Compensation You Deserve. We Recover Millions.
Lawyer Who Will Take Care of You When You've Been in an Accident. Compensation You're Entitled To.
Austin Accident Attorney
We Recover Millions Of Dollars
Best Accident Injury Lawyers
Entitles You to Compensation
Undefeated Accident Lawyer
Local Accident Attorney
Dont Pay Unless We Win
Injured In An Accident?
Hands Down The Best Attorney
Get Help W/ Your Accident
Compensation You're Entitled
Aggressive Lawyers Win Cases
Accident Injury Attorney
Texas Lawyers Fighting For You
Free Case Evaluation
We Do Not Settle – We Win
Austin Personal Injury Lawyers
Have Questions Following an Accident? We Can Help.
Serious accidents and injuries can cause significant financial, emotional and physical setbacks. At Roark, Hull & Wortham Personal Injury Law Firm of Austin, we are here to help you overcome these tough times by providing a FREE initial consultation with one of our Austin personal injury lawyers.
If you are unfortunate enough to be involved in an accident, there is no worse feeling than not receiving the compensation that your injuries demand. In Austin, Texas alone, we have seen claimants receive tens of thousands less than they deserve after being denied by their own insurance company! You need legal representation from an Austin personal injury lawyer to ensure you receive the compensation you deserve. Get a FREE CASE EVALUATION now!
"Hands down the best attorney in Austin. I'm grateful for the help the firm attorneys were able to give me. They were able to help me get back on my feet and were very quick to get me the compensation that I needed. I would definitely recommend them!"
– Mark F. | Truck Accident Victim
You deserve to be taken care of when a serious injury interrupts your life.
Free Case Consultation
Don't handle your case alone! Let us stand with you as your Austin personal injury attorney. We have the experience and expertise necessary to handle your personal injury claim and ensure you receive the compensation to which you are entitled. Call us at (512) 345-0000 for a free case review, or fill out our form and a representative will be in touch shortly.
Austin Vehicle Accident Attorneys
Have You Been Injured in a Car Accident or By a Commercial Vehicle?
Depending on the type of accident you've been involved in, you may be entitled to financial compensation by filing a personal injury or wrongful death claim. Failure to take action now, however, could mean that you receive far less than you deserve, or nothing at all. You need an Austin personal injury attorney on your side to fight for you.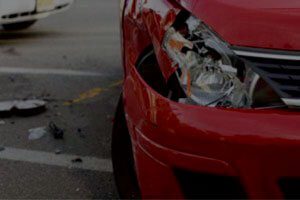 Austin Personal Injury Attorneys
Highly-Rated Austin, Texas Lawyers Fighting For You
At Roark, Hull & Wortham Personal Injury Law Firm of Austin, we do one thing and we do it right—personal injury litigation. Our law firm represent clients and their loved ones who have been involved in auto accidents, workplace accidents, medical malpractice and other personal injury situations caused by the negligence of individuals and businesses. We have helped countless injury victims recover full and fair compensation for their personal injury or the wrongful death of a loved one.
We take pride in the fact that we are driven to get results for each client we represent. If you or someone you care about has suffered a personal injury and need legal advice, our team of experienced attorneys are ready to help.